Compliance Officer Job at Uganda Development and Health Associates (UDHA) – EverJobs Uganda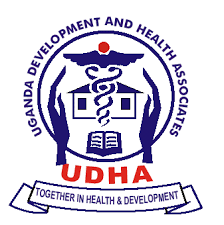 Uganda Development and Health Associates (UDHA) strives to empower, promote and strengthen key health and development interventions in communities where we work. We envision a society in which people are fully empowered to manage their health and development needs. UDHA seeks to fill the positions below in anticipation of a sub Grant award to implement the HIV/TB activities supported by the Global Fund through THE AIDS Support Organization (TASO) Uganda, the Second Principal recipient of the Global Fund , UDHA will be a Sub Recipient(SR) of TASO Uganda for third cycle of the New Funding Model (NFM3) for the period 2021 to 2023. The Grants aims to support the implementation of Uganda's Response to the HIV/AIDS and Tuberculosis.
Job Title : Compliance Officer (Full Time).
No of Vacancy : 1
Terms : Contract basis based on performance
Reports to the : Finance and Administration Manager.
Location : UDHA headquarters in Iganga. .
Job Summary:
The Compliance Officer will conduct verification of internal controls and compliance of all financial
and operational functions. S/he is also responsible for ensuring that project implementation guidelines and procedures on all project functions including but not limited to HR, Procurement, Finance, and Administration, and other operational functions processes and controls are adhered to.
Duties and Responsibilities:
• Ensure that all UDHA financial and operational activities are in compliance with country law (tax laws, labor laws and government pension agency laws), donor rules and regulations, and UDHA policies and standards.
• In collaboration with the finance manager, develop and implement an effective risk, control and compliance system
• Review 100% field activities i.e. Payments, Accountabilities, Vehicles log books, Fuel consumption and AGYW profiling records and attendance / verification reports
• Provides mentoring and monitoring support to UDHA Partners in coordination with program teams.
• Perform the critical function of independent financial verification on wide range of field activities including but not limited to various meetings, trainings, distribution of supplies, mentors and AGYW payments, UDHA Assets among others.
• Verification of all procurements carried out in UDHA to ensure that they comply with UDHA procurement guidelines.
• Establish internal policy compliance monitoring mechanisms and foster a culture of compliance with policies and procedures across the organisation.
• With support from Finance and Administration Manager, ensure capacity building and ensure grants are managed in compliance with donor requirements
• Support internal Audit, External Audit and Donor Reviews for all UDHA activities.
• Share and follow-up on recommendations (audit, donor reviews) for all UDHA activities.
• Keep abreast with external events which could have a negative impact on the organisation and advise management with appropriate control
Qualifications, Skills and Experience:
• The ideal candidate for the Compliance Officer Job opportunity should hold a university degree, with a major in Accounting/Finance/Auditing.
• Partial professional qualification in ACCA, CPA, CA, CIA or CMA or equivalent will be preferred
• A minimum of three years of post-qualification experience in Compliance / Finance/ Auditing.
• Excellent understanding of Ugandan Tax laws and statutory requirements.
• Experience with managing other major international donor funds and working with an international non-profit/non-governmental organization (NGO) preferred.
• Knowledge of ERM principle and philosophy.
• Knowledge of various Donor rules and regulations, systems and procedures.
Additional Skills
• Excellent analytical, financial management and evaluation skills.
• Extensive Computer knowledge in Microsoft Excel, Word, PowerPoint and QuickBooks.
• The incumbent must be a team builder, who is able to work successfully in a multicultural environment.
• Knowledge of project management and project cycles.
Please provide a detailed CV that demonstrates the job requirements specified, academic qualifications, employment experience including current position, and contact details of at least two referees preferably from previous or current employments.
All candidates who meet the requirements are encouraged to submit in single PDF their cover letter, CV and CERTIFIED copies of academic documents of not more than 2GB addressed as below to:
 [email protected]  with copy to [email protected]
The Executive Officer Uganda Development and Health Associates (UDHA)
P. O. Box 77,
Iganga Municipality
Note: UDHA is an equal opportunity employer therefore Females and people with disabilities are encouraged to apply.
In case you have the relevant qualifications and experience required, please submit your application to the address below.
While UDHA appreciates all the interested applicants, only shortlisted candidates will be contacted for interviews. In case you do not hear from UDHA one month after the closing date, please consider yourself unsuccessful. Please note that any form of canvassing will lead to automatic disqualification. Any telephone solicitation will lead to automatic disqualification. UDHA takes no responsibility of any costs by applicants that apply for any of the positions advertised here
Source link