Diversity, Equity & Inclusion Associate Job at Wikimedia Foundation – EverJobs Uganda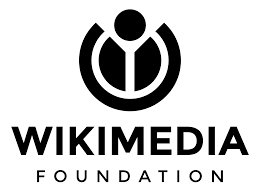 The Wikimedia Foundation is the nonprofit that hosts Wikipedia and our other free knowledge projects. More than 450 staff and contractors support Wikimedia projects, communities, donors, and readers.
We are looking for someone to join our growing Global Diversity, Equity & Inclusion (DEI) team. This role will report to the Global Diversity, Equity & Inclusion manager and is fully remote.
The candidate will help us drive diversity, equity and inclusion interventions across our global organization to enable the Wikimedia Foundation to be a more innovative, effective and proactive non-profit employer, equipped to deliver end-to-end employee-centric solutions to our people.
Job Description
This person will work closely with key stakeholders across the organization to implement policy and process changes that maximise equity, inclusion, and justice. They will be responsible for developing initiatives and collaborating with the DEI team to drive accountability internally. Additionally they will be responsible for delivering training programmes that promote an inclusive culture and drive cultural change. Below is a summary of key areas they will focus on:
Employee Resource Groups

Build effective partnerships with the Employee Resource Groups, ensuring impactful activity, supporting them in their annual plans ensuring alignment to the Global DEI strategy.
Support and collaborate with employee-led cultural groups and communities.
Be responsible for managing and supporting ERG leadership with stipends and budgets.
Keep the ERG Framework up to date and make improvements/updates collaboratively.
Planning & Communications

Support organisation-wide diversity initiatives, such as coordination of diversity celebration events as well as internal communications and engagement.
Be responsible for creating and distributing the monthly diversity bulletin that pulls together key information on DEI activities and initiatives.
Research & Awareness Raising

Keep up to date with the latest developments and market best practice in Global Diversity, Equity, and Inclusion.
Raise awareness about diversity and inclusion activities happening across the organization by publicizing events, ensuring the Global DEI team incorporates feedback provided by stakeholders, and providing updates to partners across the organization
Data & Metrics

Analyse and report on key diversity metrics to track progress against the DEI targets and commitments.
Other

Support the DEI team in new initiatives as they are created and work collaboratively with the VP of Global DEI to support team-building activities that enable effective working (e.g. team events; team learning activities etc.) for effective working.
Requirements

At least two years of experience supporting DEI projects and initiatives (either full time or part time).
Ability to build collaborative relationships with others inside and outside the Global DEI Team.
Work proactively, and independently, flagging opportunities and risks.
Genuine passion, commitment, and knowledge of the principles of diversity, equity, and inclusion.
Understanding of anti-racist, feminist, and/or disibility justice movements
A good grasp of Excel or another data analysis tool
Ability to work collaboratively through a global distributed organisation
Cultural awareness regarding diversity, equity and inclusion with non-US markets
Bachelor's Degree (4 Year Degree) + 1-2 years of experience or Equivalent Experience/Trainings (example: community organizing or steady volunteerism)
Would be great but not necessary….

Speak a second language
Have a basic knowledge of Wikimedia projects
Have a basic experience working with open source communities
Are collaborative and enjoy environments that aren't hierarchal
The Wikimedia Foundation is…
the nonprofit organization that hosts and operates Wikipedia and the other Wikimedia free knowledge projects. Our vision is a world in which every single human can freely share in the sum of all knowledge. We believe that everyone has the potential to contribute something to our shared knowledge, and that everyone should be able to access that knowledge, free of interference. We host the Wikimedia projects, build software experiences for reading, contributing, and sharing Wikimedia content, support the volunteer communities and partners who make Wikimedia possible, and advocate for policies that enable Wikimedia and free knowledge to thrive. The Wikimedia Foundation is a charitable, not-for-profit organization that relies on donations. We receive financial support from millions of individuals around the world, with an average donation of about $15. We also receive donations through institutional grants and gifts. The Wikimedia Foundation is a United States 501(c)(3) tax-exempt organization with offices in San Francisco, California, USA.
Source link