Finance and Admin Manager Job at RCS Consult – EverJobs Uganda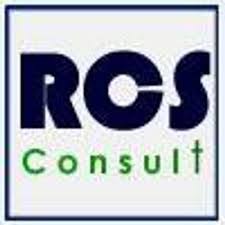 On behalf of our client a Non Government Organisation (NGO), we seek to recruit a highly competent, motivated and professional individual to fill the position of Finance and Admin Manager.
Job Summary:
The Finance & Administration Manager will be responsible for overseeing all financial accounting and general office services. .
Key Duties and Responsibilities:
The Finance & Administration Manager will be responsible for maintaining organization's financial integrity, preparing all financial reports efficiently and in accordance with generally accepted accounting principles (GAAP), local government regulations, organization policies and procedures, and donor requirements throughout the life of the project. Specific responsibilities include but are not limited to:
• Manage the accounting, finance and administration components of the program in country, including the various petty cash funds and field office finance, accounting and administrative activities;
• Ensure consistency with organization standard operating procedures, policies and accounting principles.
• Develop procedures for monitoring and analyzing project budgets, which allow accurate projection of expenditures and comparisons of actual and budgeted spending.
• Coordinate monthly requests for funds, based on budget and cash flow projections, to ensure the project has all necessary funds for operations.
• Coordinate and oversee program tendering and procurement activities in country
• Advise project staff on financial health through the provision of regular and timely financial expenditure reports.
• Review and approve all vouchers prepared by the finance officer (disbursement, receipt and general journal vouchers) for expenditures and ensures that expenses are reasonable, allowable and allocable to the project;
• Review and approve field office fund request;
• Oversee payroll procedures for administer payroll, and monitor employee time keeping
• Develop and implement office administrative and personnel systems;
• Maintain financial controls and procedures for the management of funds and sub awards/contracts.
• Produce budget projections and reports for submission to Donars.
• Liaise with the Project Director to ensure the project needs are being met in terms of accounting, contracts, human resources, IT, and operations.
• Supervise project staff and consultants working on finance and administrative for the project
• Maintain financial files and support annual audits.
Skills and requirements
Successful applicants must have adequate skills and experience suitable for the tasks described above, including:
• Degree in Accounting, Business Admin or other accounting-related courses.
• Full CPA or ACCA is a must.
• At least 5 years' experience working with a non-governmental organization
• Strong accounting skills
• Fluent spoken and written English
• Good communication skills and positive attitude to team work
• Competences in Management, Leadership and team building skills are preferred
• 35+ years of age
• Riding/Driving Abilities
• Ability to travel frequently up country
Other Information
Work location will be in the Acholi and Lango subregions. Expect to spend about 80% of your time in the field and 20% in office in Gulu or Lira. Your working hours are 40 hours per week for which flexibility is required based on the market needs, this includes that you might need to work weekends or early evening hours.
Qualified and interested applicants should send their Application, CV and supporting documents indicating names and contacts of three professional referees by email to:
Source link