Lead Generation Specialist Job at Grafrika – EverJobs Uganda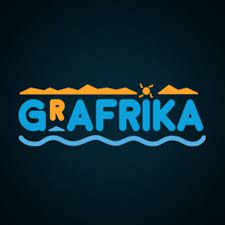 About the job
Hello beautiful people,
I would like to get someone who is good at lead generation while using funnels to
get leads for my design business.
Basically I want someone who can help me to break through with initial leads.
This means that once a lead is successful then we can work out the commission.(
When interested, we can discuss the pay )
Initially I would do it myself but I need someone who is capable and has been successful at lead generation for any business through digital marketing.
************ This is a part time remote position ***********
It could lead to a beautiful long term partnership between the candidate and me.
I believe in giving people an opportunity to work their magic while having a focus.
If you are that person that can take on this challenge and aren't afraid of taking risks to create a successful lead generation campaign then lets have a chat.
********************************
What type of talent do I need;
Someone who can guarantee leads for my business.
Someone who is good at lead generation and digital marketing
Someone who has patience and works with empathy.
Someone who sees the bigger picture
Someone who thrives in a remote type of work environment.
I know this might not be a paying position on the get go but once the leads
come in and are successful you will be apart of something amazing plus
you will be a great member of my team.
I look forward to your applications.
If you cant send your CV's here then send them to this
email address :
REMEMBER;
Be honest; if you have never done this type of task before, please don't apply.
Love is Light and Light is Love..
Source link